Your Hornsby Dentists
Meet the Hornsby Dental Team:
Welcome to Hornsby Dental, one of the largest dental teams in the Hornsby area. Our team comprises of 5 dentists and 7 support staff to take care of all your dental health needs for both you and the family. We are conveniently located in the heart of Hornsby, next to Hornsby Girls High School and opposite from Westfield Hornsby. For your convenience, we are also open 6 days a week.
We can be contacted on (02) 8090 1100 or at info@hornsbydentist.com.au for any questions that you may have. If we are unable to answer the phone because our staff are busy, please leave a Voicemail. We will respond to all Voicemails and E-mails within 1 – 2 business hours. For more details of our location, opening hours etc. view our Contact Us Page.
The team below will give you a good feel for the experienced, gentle and caring team from Hornsby Dental: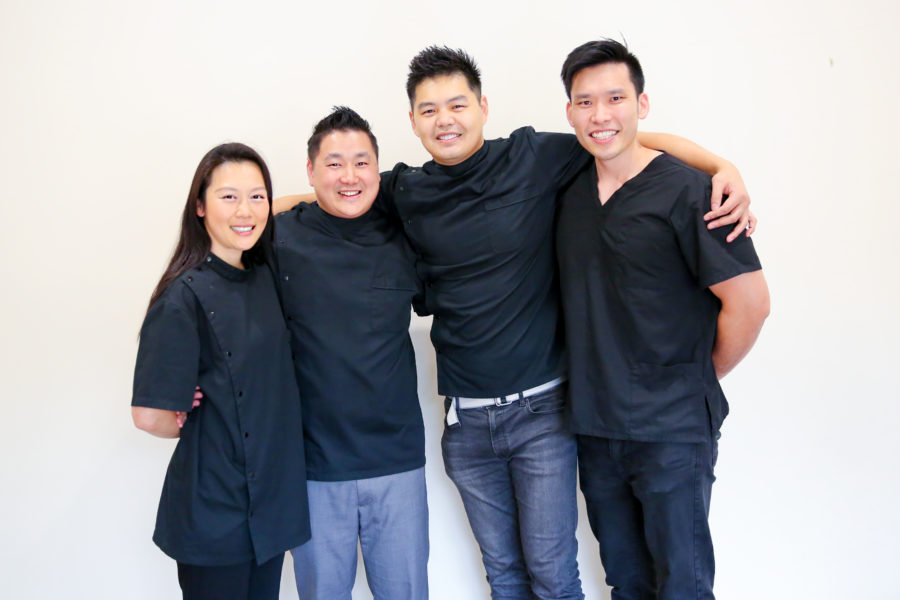 Dr Mark Nieh, BDS (Otago, NZ)
Welcome to Hornsby Dental, our practice focuses on you and your smile. We are located at Edgeworth David Ave, 2 minutes from Hornsby Westfield Shopping Mall.
I graduated from the University of Otago, New Zealand, in 2005. After gaining experience and having received mentoring in several different dental practices, I decided to begin a surgery of my own in Hornsby, near the edge of Waitara. I looked around a lot of suburbs, and found Hornsby to be a great location.
I am obsessed about dentistry and its never-ending evolution, and endeavour to make your dental experience a pleasant and mutually rewarding experience.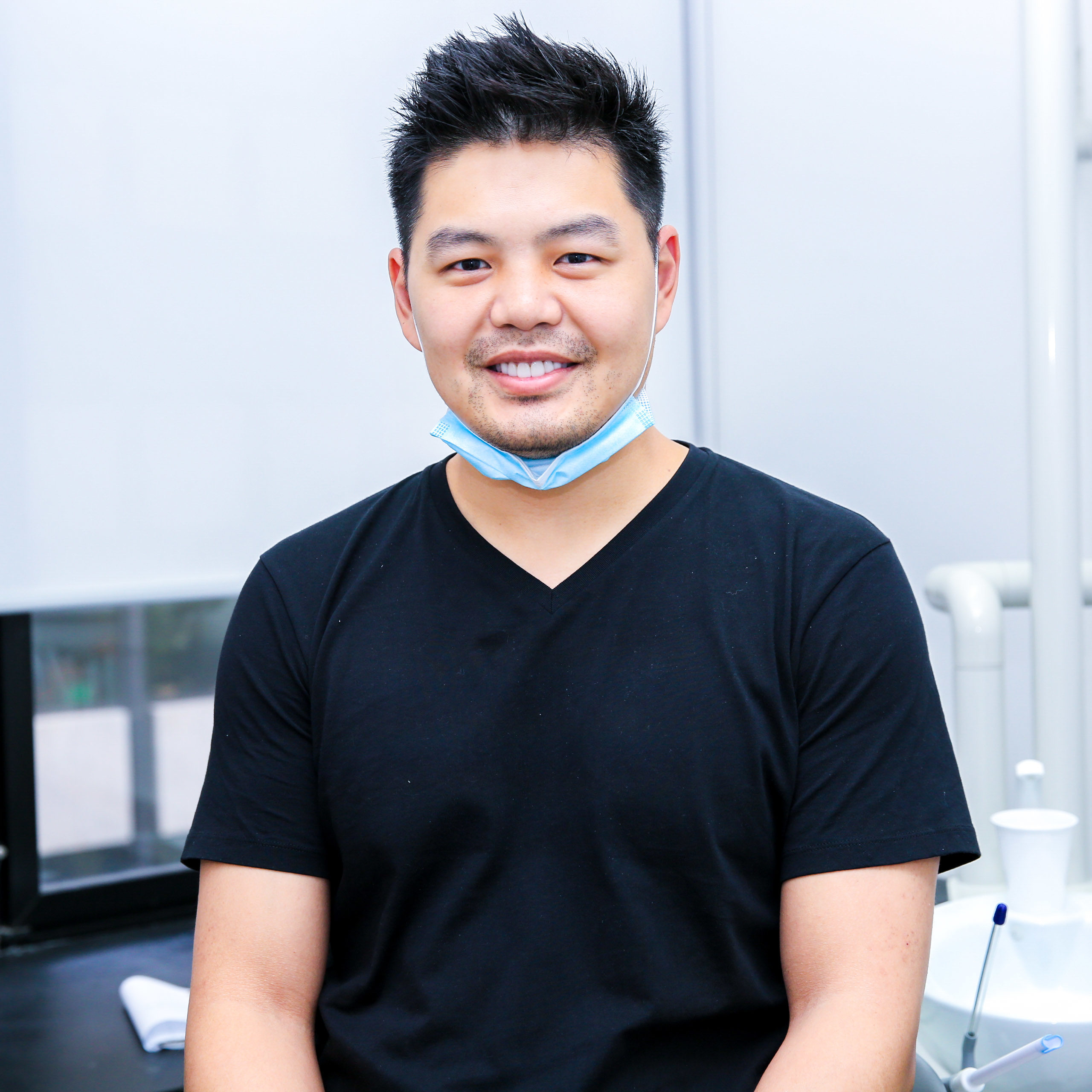 When you sit on my dental chair, you become my number one priority. Our whole team is dedicated to your comfort and you will receive our uttermost care and the best treatments in a relaxed, modern and friendly atmosphere. I will only recommend dental treatments to you that I would perform on my own family. While dentally obsessed, I still believe that teeth are fixed so that you can use them, ideally not on anything that will break it again (opening a beer bottle for example).
I believe in the philosophy of enjoying everything in life, in moderation. I consume coffee and tea, just like everybody else, and cannot operate without a strong cuppa in the morning. So while I do like you to come in with gorgeous teeth with minimal staining, I understand indulgences in life and will help you to make good of your teeth every time you come in.
Our team believes in communication. I will not only talk you through your treatment to keep you informed, but also to allay any fears you may have. I will also provide you with options after careful consideration of your current and future treatment needs. I also understand that at times people may be restricted by financial concerns. These will all come into our treatment planning and will be openly discussed with you prior to beginning of any treatment.
I strongly believe in continuing education in any profession. My main interest in professional development in the past few years has been with restorative dentistry involving aesthetic restorations, dental materials research, and implant restorations. I maintain an active account with several prominent overseas research institutes to keep me updated of the material research and treatment modalities. At present, I am also studying towards a Masters in Aesthetic Dentistry by distance learning at Kings College London.
Outside of Dentistry, family is very important to me, especially having two young children keeps me pretty busy on weekends.
Want to know more, or have a question?
We would like to hear from you. If you would like more information on Hornsby Dental or how we can help create and keep your smile looking great please contact us.
Dr Philip Song, BDS (Hons) (USyd) BSc 
I Graduated from Sydney University Bachelor of Dentistry with Honours. During my University studies, I was awarded the University of Sydney Academic Merit prize, awarded to the top performing student in each faculty.
Feedback from my patients is that I am a kind, considerate and gentle dentist within the community and have had many referrals to me through my existing patients. I have a wide depth of experience in many facets of dentistry ranging from simple restorative, endodontics, periodontics to more complex crown and bridge work.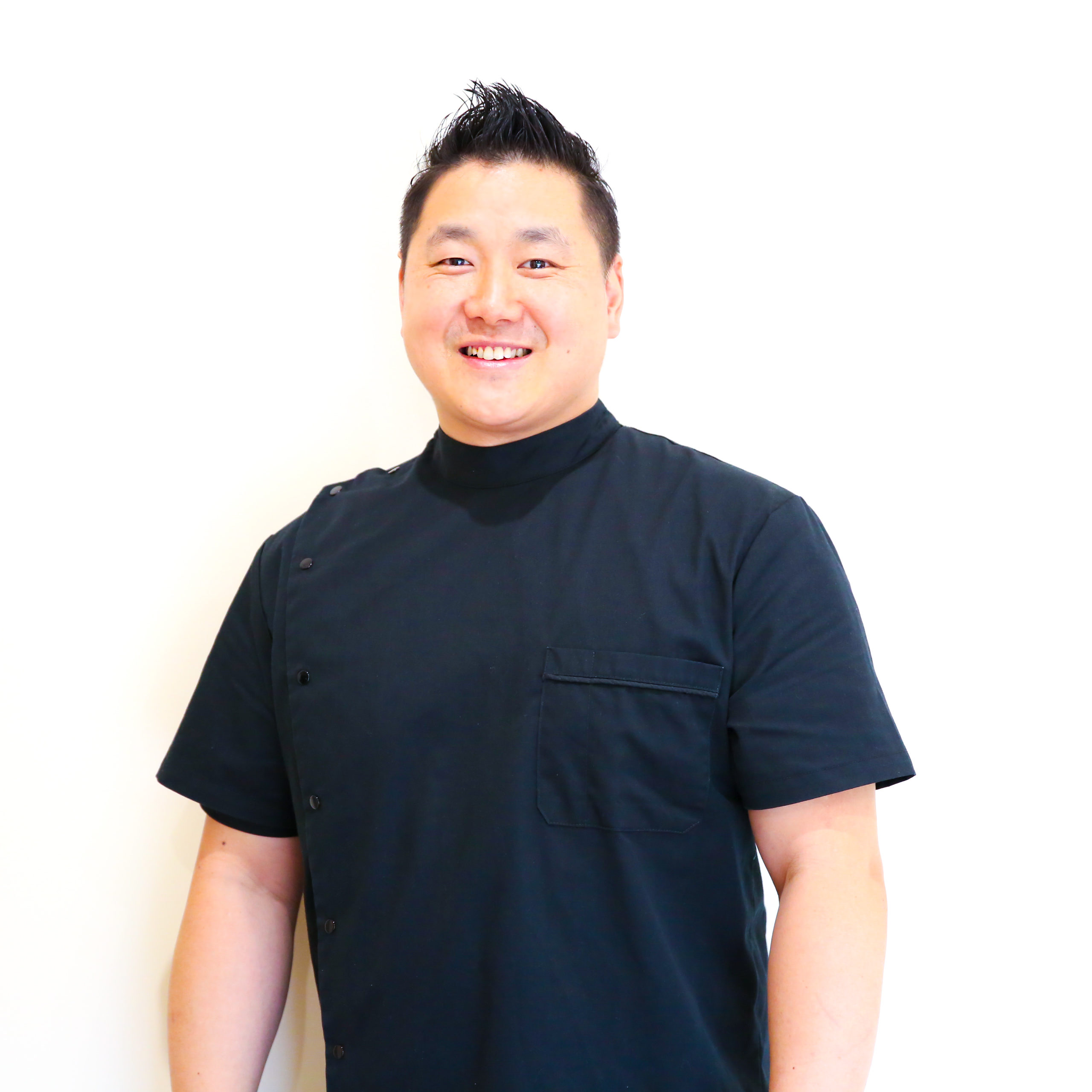 I am a firm believer in continuing education and believe it is important for a dentist to have the most up to date knowledge of materials and procedures to provide patients with optimal dental care, thus I regularly attend conferences, seminars and the like to be able to offer my patients the best clinical practice dentistry. I also have a bachelor degree in medical laboratory science, graduating with distinction, majoring in both pharmacology and haematology. This knowledge has helped me develop a more holistic approach to patient care. We would like to hear from you.
Outside of work, I have three young boys which also keeps me busy trying to keep up with them.
If you would like more information on Hornsby Dental or how we can help create and keep your smile looking great please contact us.
Dr Richard Huang, DMD(USyd) 
Richard graduated from the University of Sydney with a degree in Doctor of Dental Medicine.
He believes in providing a friendly and comfortable dental experience to all patients. Prioritising the patients' health and well-being first and working together to achieve a healthy smile is of utmost importance.
Richard is interested in all aspects of general dental care including prevention, cosmetic, and children's health. He is always trying to improve and better his skills and knowledge through continued education.
Outside of the dental clinic, Richard enjoys many sporting activities, soaking up the sun at the beach, trekking along scenic walks, as well as indulging on good food with friends.
Dr Carol Kim
I grew up in Sydney then moved to sunny Queensland to study dentistry. Since moving back, I've worked in private practice all over Sydney, treating a wide range of patients from toddlers to the very elderly. I especially enjoy working with children and setting the foundation for healthy teeth for life.
Outside of dentistry, I enjoy great coffee and food, time spent with my family and friends (and my beloved dog), and the occasional hike along our beautiful NSW coastline.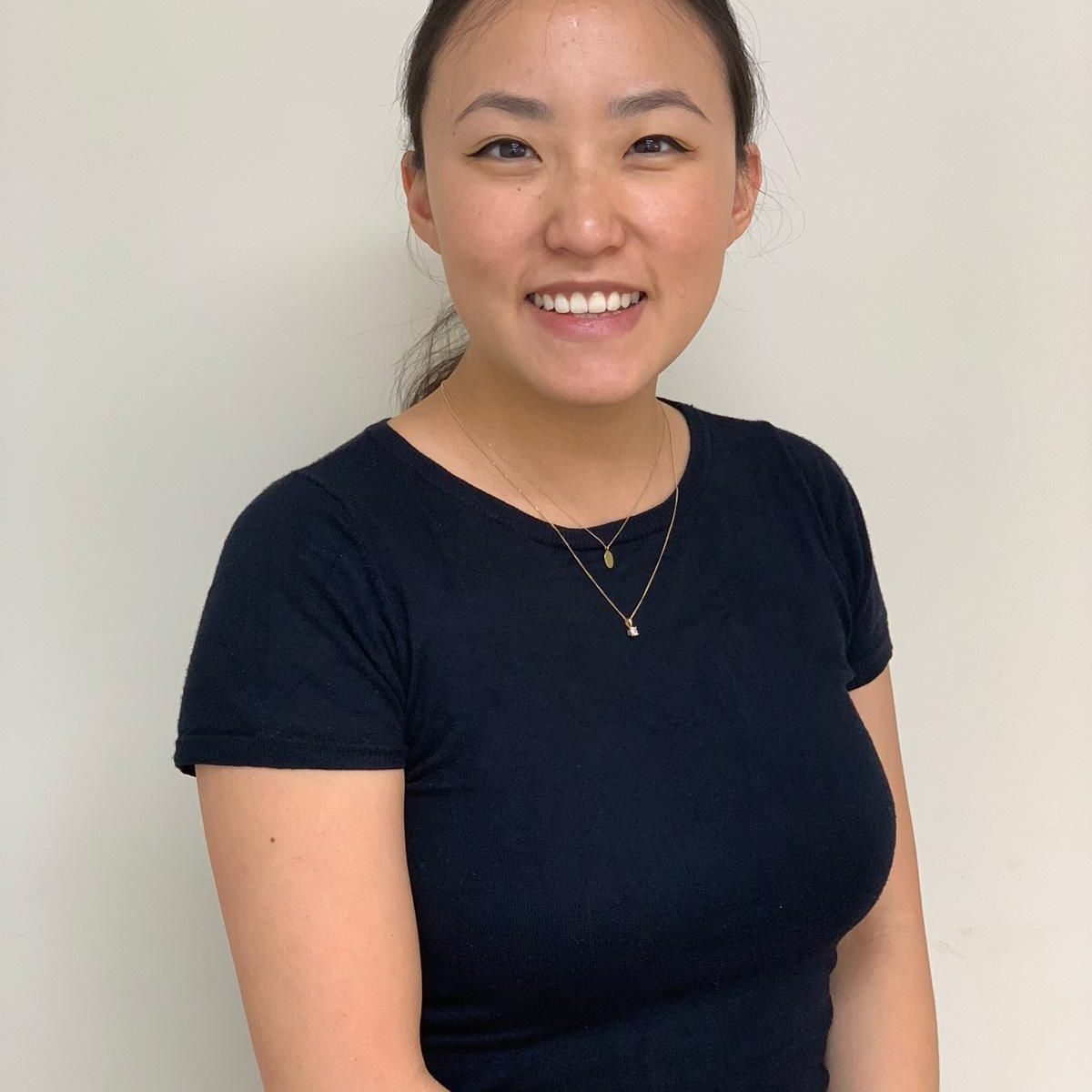 Dr Lily Huang, BDs Syd (hons) LmusA, AmusA
Dr Lily Huang earned her Bachelor of Dental Surgery from the University of Sydney in 2004, graduating with honours. After graduation, Dr Lily spent 10 years working in Newcastle and helping patients achieve healthier smiles. She has special interests in preventive, periodontal, restorative dentistry and dental implants. Building on her interest in dental implants, Dr Huang completed an implant training course with the Australian Society of Implant Dentistry in 2007.
As a dentist, she is punctual and efficient with a friendly outgoing personality. She is best known by her patients for having gentle hands, being organised and working efficiently
She is a keen musician with diplomas in both violin and piano. During her spare time, she composes music for piano and ensembles as well as play in chamber groups for weddings and other special events. Throughout university, she had a part-time job as a violin teacher which she thoroughly enjoyed. Her other interest is in cars and loves to go to track days (real cars or go-karts) or skid-panning events. At home, she is a busy working mother to two young kids
Lucia Doan, BOH (Usyd) Adult Scope
Lucia completed a Bachelors degree in Oral Health at the University of Sydney, dual qualifying her as a dental hygienist and dental therapist. She then completed an Adult Restorative Scope course to allow her to not only provide preventive, but restorative dentistry for patients of all ages.
Lucia's passion for dentistry grew through her involvement with dental mission trips in Vietnam, providing dental and medical treatment to patients in rural and remote areas. Lucia has trained at Westmead, Nepean and Sydney Dental Hospital and has been involved in oral health promotion programs for preschools and residential care facilities in rural areas in NSW.
Since graduating, Lucia has worked throughout many practices in Sydney as a locum oral health therapist. She enjoys working with patients of all ages in achieving their best oral hygiene results in a friendly and gentle manner. Her goal is to make dental visits enjoyable and stress-free.
Outside of work, she enjoys good food with family and friends, going on hikes and spending time with her two dogs.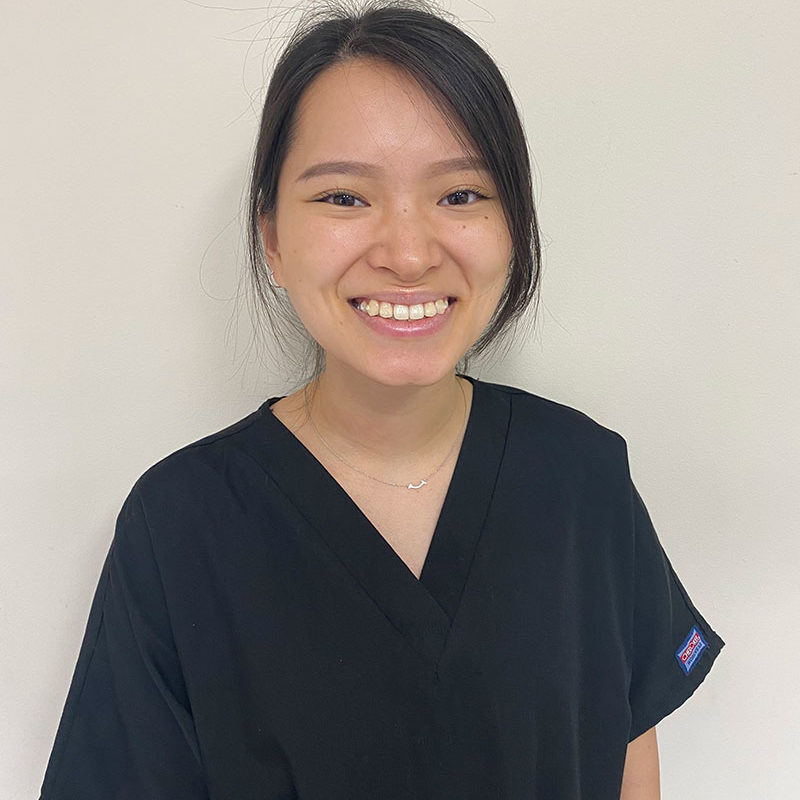 Marcel Basoeki, BOH (Usyd)
Marcel graduated from an Oral Health degree at the University of Sydney, where he received multiple scholarships/awards for both academic and clinical excellence.
He continues to enhance his skills by attending post – graduate dental courses, run by leading professionals in their field.
Marcel enjoys all aspects of dentistry, with a particular interest in children's and family dentistry. He aims to ensure that all of his patients have a comfortable, informative and enjoyable visit to the dentist where treatment options are discussed thoroughly and with complete transparency.
In his spare time, Marcel enjoys going to the beach, walking his dog and a good barbecue.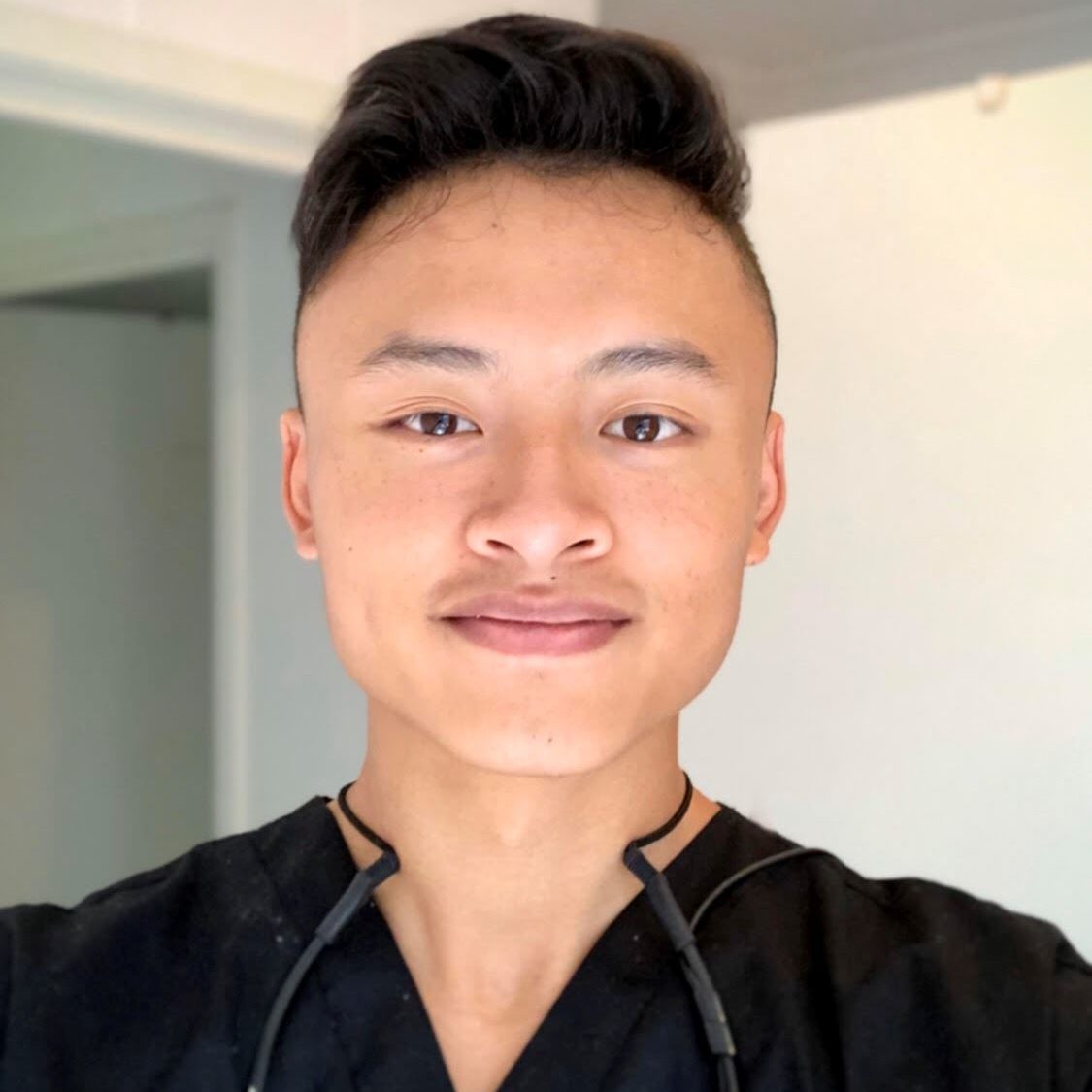 Isean Chew, BOH (Usyd)
Isean studied at The University of Sydney and graduated with a Bachelor of Oral Health. From her dedication and passion for oral health, she excelled academically and was the recipient of two academic prizes – the Hu Friedy Golden Scaler award for the highest proficiency in dental hygiene and dental therapy and the Colgate Oral Care award for the highest grades in the subject of Oral Health in Society.
Upon graduation, Isean has worked alongside specialist orthodontists – specifically training in both traditional braces and clear aligner therapy such as Invisalign. From this, Isean's particular attention to detail helps patients pursue their perfect smile – giving them the confidence from having the smile they've always wanted.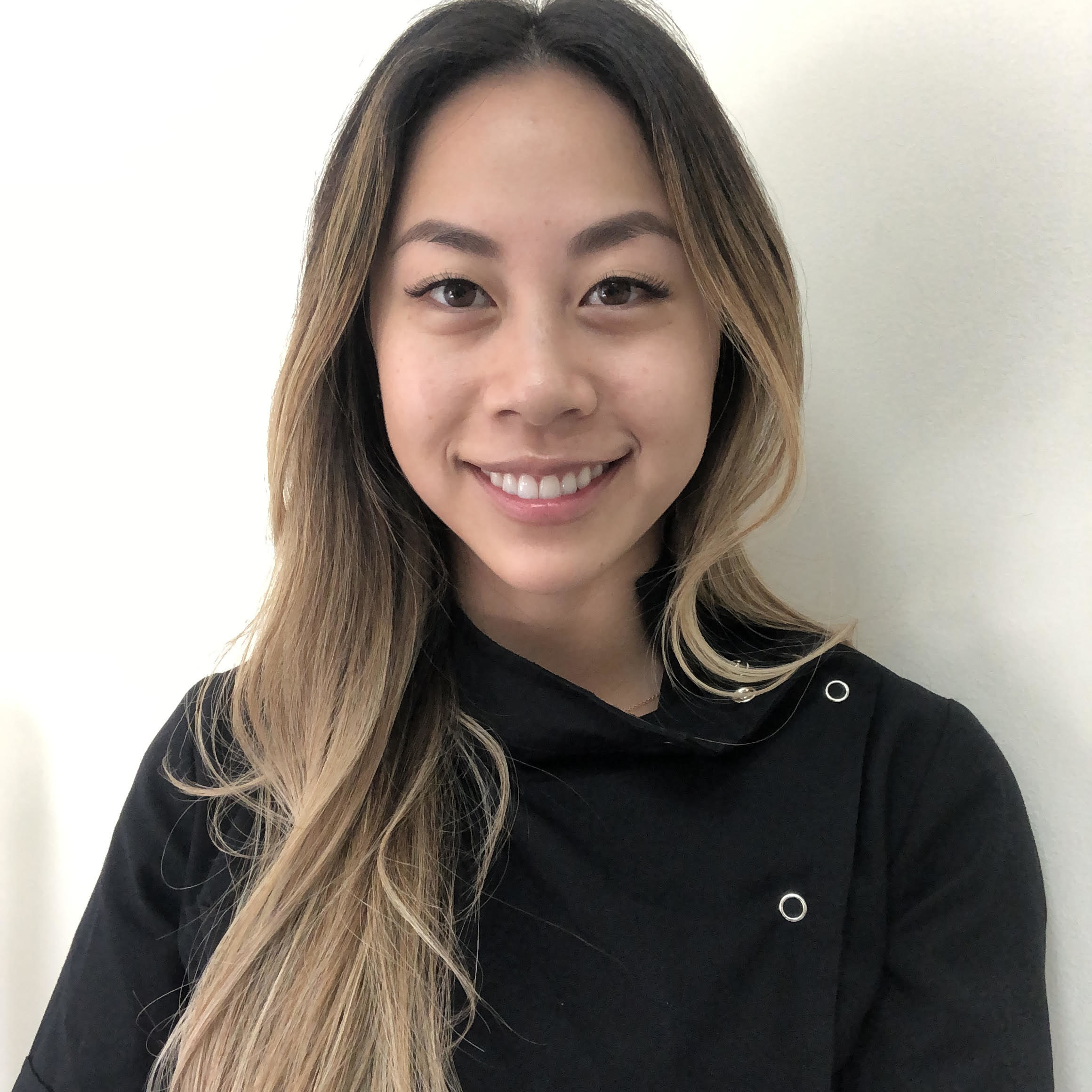 Isean has also trained in various hospitals in NSW and has also been involved in the implementation of public oral health programs as well as oral health promotion in pre-schools and aged care facilities. From this, Isean's practise of oral health therapy in the general practice focuses on spending time to listen and explain, ensuring that each patient is comfortable and reassured.
In treating patients of all ages, Isean is committed to fostering long term relationships where she aims to help her patients maintain their teeth for a lifetime. Isean has been part of the Hornsby Dental family for 7 years and firmly believes in preventative dentistry – Isean hopes to educate her patients while providing the best care possible.
When she isn't tending to her patients, Isean has a keen interest in overall health and fitness. She also likes to explore her creativity by playing the piano, ukulele and going on food adventures.
Practice Policies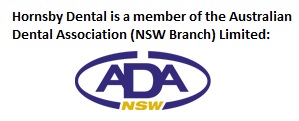 Payments
Payment is required on the day of your treatment. We accept cash, Mastercard, Visa, and EFTPOS.

Treatment plans
A written treatment plan can be provided for you to take home and view. We are available to discuss this with you at anytime should you require further information on your recommended treatments.
Frequently asked questions
Glad you asked! View our FAQ / Frequently asked questions page by clicking here.
Appointments
Should you wish to re-schedule your appointment we require 24 hours notice so that we may accommodate our other patients.
Health funds

If you have health insurance we can process your claim electronically. This is done at the end of each appointment. We are a network provider for Medibank Private and BUPA.

About Us