Teeth whitening is one of the most popular cosmetic dental procedures. It is the method of bleaching the natural colour of your teeth. The whitening gel contains hydrogen peroxide and will be applied to the surface of your teeth to remove any stain or discolouration.
You can either buy whitening products like whitening strips and whitening toothpaste in a drug store or supermarket. You can also buy whitening kits or bleaching kits that is prescribed by your dentist.
However, the best teeth whitening method would be an in chair whitening. Here are some of the teeth whitening Sydney that you can use to have a perfectly bright smile.
Whitening Toothpaste
This is the cheapest whitening product that you can find in any supermarket or drugstore. You can choose between Opalescence Whitening Toothpaste, Sensodyne Extra Whitening, Crest 3D White Brilliance, Colgate Optic White and more.
These toothpastes will help whiten your teeth, remove stain and also prevent cavities.
Whitening Strips
These are made of flexible plastic strips that contain hydrogen peroxide or carbamide peroxide to help whiten your teeth. The most popular brand for whitening strips is the Crest 3D Glamorous White Whitestrips. Make sure to follow the instruction indicated on the product.
Whitening Kits or Bleaching Trays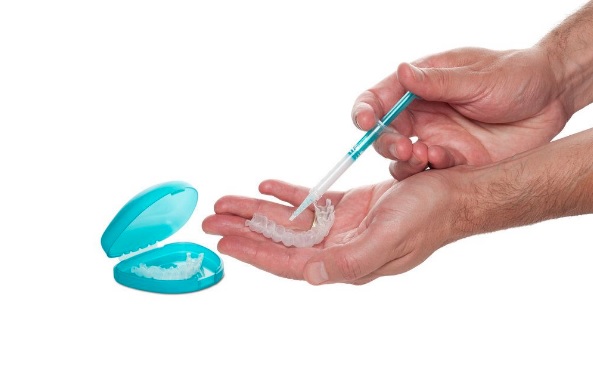 These are the best take home teeth whitening that works. However, you need to get an appointment with your dentist to have fitted whitening trays to make sure that it is properly fitted to your teeth avoiding the gel to leak while using it.
The teeth whitening dentist will also provide the proper amount of gel to use and the amount of time for you to use the product.
In Chair Teeth Whitening
This is the quickest, safest and the best teeth whitening in Hornsby to whiten teeth. Since it will be done professionally, your Hornsby dentist will make sure that after an hour the appearance of your teeth will improve. Teeth whitening price for this method is actually quite expensive as compared to other methods but it is surely the best one with instant results.
It may not be the most comfortable experience since you will definitely feel some sensitivity but after the treatment your teeth will definitely be whiter.