When you hear orthodontic treatments like braces it is usually associated with teenagers and kids. However, more and more adults are grasping in orthodontic treatments. Adult braces in Hornsby have increased over the years.
There are more options to fix your crowded and overlapping teeth. Consult your orthodontist Sydney or Hornsby dentist to know which treatment is best for your case.
Here are some orthodontic treatments to have perfectly aligned teeth and to know more about Invisalign vs Braces.
Conventional Braces
Braces are more comfortable and less noticeable than the ones that they use before. The stainless steel brackets or metal bonds are fewer and smaller so it will be less bulging.
You will feel a bit of discomfort and a bit painful especially when your dentist needs to adjust the brackets. However, it has the fastest treatment time and you will achieve a prefect result.
These type of adult braces cost less than the other option and are the most commonly used. Here at Hornsby Dental, our traditional braces cost Sydney starts from $4,500 – $6,000+ depending on the complexity of your case. We are actually a lot cheaper compared to other dental clinics around Sydney.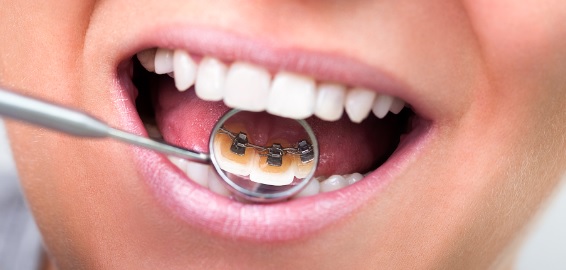 These types of braces are very much similar to the conventional braces. However, the brackets are cemented and attached at the back of your teeth.
Since these types of braces for adults are virtually invisible and custom made that is why it cost more than the conventional braces.
Invisalign or Invisible Braces
Invisalign are clear aligners that you should wear all the time. You will remove these clear trays only during meals and while you are brushing and flossing your teeth.
Every two weeks you need to replace these aligners to fit in with the movement of your teeth. These clear aligners are not noticeable and completely invisible at all. Our Invisalign cost Sydney starts from $4,300 – $7,790 depending on the chosen package.
Since no bracket or wires are cemented on your teeth, brushing and flossing are not as hard when you have conventional or lingual braces. Invisalign Sydney are not for everyone. If you have more complex case, then this treatment is not recommended.