Tooth Crown Price
A huge number of individuals find the price to be one of the more important factors to consider when choosing a dental procedure. Tooth crown price is a bit steep and this is the reason why some are reluctant in getting them. Others look for alternatives and ways on how to help save money from the procedure. Let us take a closer look as to what is the average price of a dental crown.
Tooth Crown Price in Sydney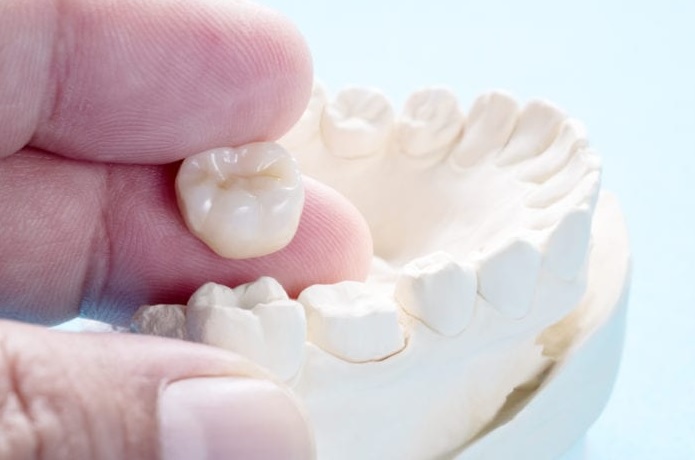 The average cost of dental crowns in Sydney can range between $1,700 and $2,500 but several factors can affect their pricing. A good example of this is with regards to the type of material that you will be using. It should be noted that dental crowns today now come in different varieties each having their unique feature and trait. Among the list that comes to mind include ceramic, porcelain, gold alloys and base metal alloys. Porcelain crowns price, in particular, are preferred by many as it strikes a good balance between the cost and the features that they provide.
Dental Crown Cost at Hornsby Dental
At Hornsby Dental, our dental crown price is from $1,650 – $1,795 depending on the type of material chosen. We have Ivoclar Vivadent Emax Ceramic Crown, Zirconia Ceramic Crown, Porcelain-Fused Metal Crown, and Full Metal Crown. Hornsby Dental has one of the best deals in Sydney when it comes to dental crowns.
Dental Crowns can be indeed quite expensive but the overall benefits that they provide will be able to easily outweigh their cost making their acquisition worthy of your time and investment. This does not mean that you need to pay them in full right away as there are dental clinics like your Hornsby Dentist that offer crown specials and other similar deals to help their client's save money with their treatment.
Furthermore, the procedure is also covered by dental insurance which makes it possible for patients to pay for cheap dental crowns. With that being said, you must be careful and mustn't go too cheap with your tooth crown as their low cost may be a result of underlying issues that you may not be aware of making it important to get them from a trusted provider.