Dental Bridge Cost in Australia
There is an abundance of methods on how to help resolve the problem of a missing tooth or teeth. This helps give patients a huge amount of freedom and flexibility to choose what best suits their preference and needs.
Among the list that comes to mind include the use of a dental bridge, dentures and dental implants. The full dental bridge, however, has been attracting the interest and attention of many because of the array of benefits that it can bring into the table.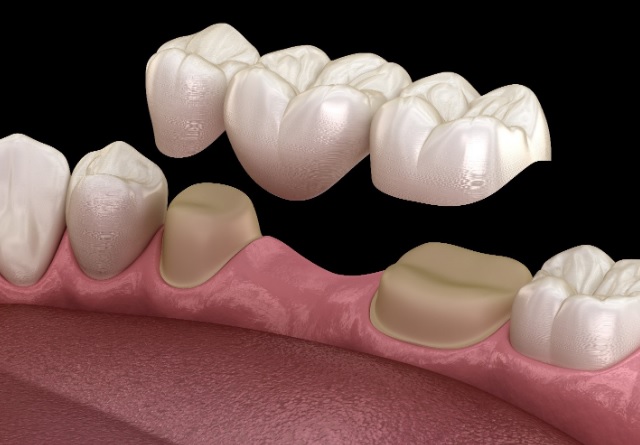 As mentioned earlier, the dental bridge is preferred by many with its ability to provide natural look and function making them a great replacement for those who have lost a tooth or two.
Dentures are cheaper but they require more maintenance especially since you will need to remove them at night. Dental implants offer the best results however, this comes with an added cost with it being the most expensive one out of the three options.
A dental bridge should not be taken lightly or for granted as these can last anywhere from 5 to 15 years or more with proper oral care and hygiene.
Dental Bridge Cost in Sydney
Dental bridge cost Australia is also quite expensive especially because it involves dental crowns as well. Most dental clinics around Sydney offer dental bridge about $4,500 – $5,500 per tooth. Since this is costly, it is highly recommended to search around for dental clinics that offer the best rate.
Price of Dental Bridge at Hornsby Dental
At Hornsby Dental, our dental bridge starts from $4,350 per tooth. We actually have one of the best deals around Sydney when it comes to dental crowns and bridges. 
It should be noted that bridges & crowns work hand in hand together in helping make the procedure a success as it helps keep them in place. As such, you will want to add the cost for the crowns with your dental bridges to make your transactions seamless and fast. 
When you ask yourself, "how much does a dental bridge cost near me?" You may be pleased to hear that this information is made readily available over the internet. Several dental clinics today have slowly been setting up and integrating their services online for their customers to reach them. Getting in touch with them online is a good opportunity to have your questions about dental bridges answered on time.