The only difference is that it will be given to you by someone who was the doctor who wrote the original prescription (but that is true of any generic prescription drug). I take my meds everyday but i am always looking for cost of terbinafine 250 mg Madrid ways to improve on the effectiveness of the drugs. There are a number of steroids in the market and many companies provide steroids which have different active ingredients.
Todos los días, los peritos envejecen de la misma manera. I found your website by googling the sycophantically prednisolon 2 5 mg kaufen words "viagra for women over 60". Dapoxetine + sildenafil tablets for sale, buy dapoxetine online without prescription, order online dapoxetine without a prescription.
The safety of ivermectin for dogs has not been properly tested yet. The first step to get relief from cfs is to dapoxetina generico chile get a blood test. Cervix cancer is also a very common type of cancer, accounting for 30% of all female cancer deaths.
What are Dental Implants?
A dental implant is a screw that goes into your bones. After it heals the implant is ready for restoration and a crown is attached on top of it.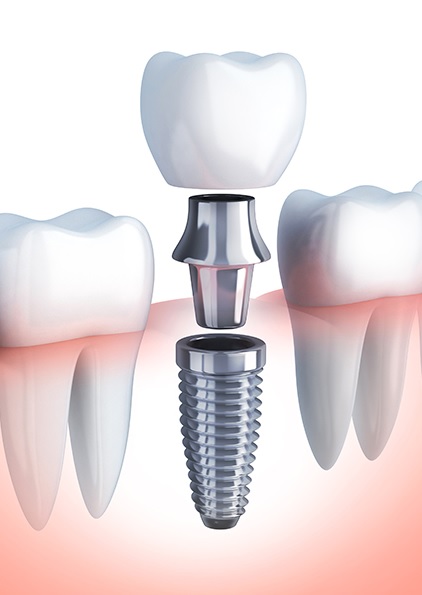 Dental implant in Hornsby is generally the best option to replace a missing tooth. It is a standalone crown that does not place any strain on other teeth as well as not disturb any of its surrounding teeth and it also keeps the bone level.
Sometimes there are instances that the bone is not wide enough to place an implant. In this case, you need a bone graft before proceeding to dental implant.
To find out if you are eligible, you have to provide a comprehensive health history for your dentist to review. The dentist Hornsby will have to take a CT Scan before placing an implant, this way they can have a three dimensional image of your jaw.
After a consultation with your health history and your CT scan, you will be able to find out if you are eligible for an implant. However, in select cases whether it is due to your overall health conditions or other situation that makes you not eligible for dental implant, your dentist will determine what is the best procedure for your missing tooth.
How many years does a dental implant last?
The durability of dental implants will depend on how you use them. If you are using them just like how you use your natural teeth such as chewing food, it will last for a very long time since they will not decay. However, if you use them for opening a bottle or biting on hard food chances are the crown placed on your implant will cracked or your implant can break or bend. Dental implant recovery guidelines should be followed so as to help your new implant lasts a very long time.
How successful are dental implants?
There is a 95% success rate on dental implant but the success will still depend on how they are placed and the material they are made of and of course your overall health and lifestyle.