What are Composite Veneers?
Composite veneers are thin layer of composite resin that is designed to cover the front of the teeth. It helps hide tooth imperfections such as chipped tooth, stained, worn out, slightly misaligned or sometimes even small gaps between your teeth.
Composite veneers are the fastest way to restore your unwanted tooth. Composite Veneers in Hornsby can be done in one visit. It would take an hour or two to have an improvement on your smile.
Also, Composite veneers are cheaper than porcelain veneers.
Composite Veneers Cost in Sydney
Around Sydney, composite veneers cost about $800 – $1,000 but there are dental practices that offer a much affordable rate which is why it is better to search around first for the best deal available.
Composite Veneers Price in Hornsby Dental
At Hornsby Dental, composite veneers cost only $695 per tooth with payment plan. Hornsby Dental really has one of the best deals around Sydney.
Although the composite veneers are more affordable that does not mean that it is not as good as porcelain veneers. The end results will still amaze you.
Another difference between composite and porcelain veneers is the dental preparation. In porcelain veneers it is required to have your tooth enamel to be shaved. While in composite veneers there is no need of any shaving or reduction of your natural teeth. The dentist will just sculpt the resin at the top of your tooth.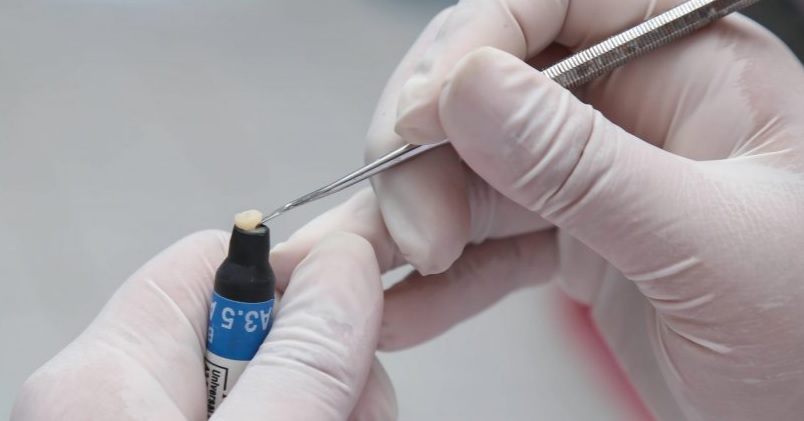 Another difference is the appearance. Some patients prefer porcelain veneers than composite veneers because it looks more natural. However, the finish product for your composite veneers will depend on how skilled your dentist is when it comes to tooth sculpture then they have to polish it to make it look natural and life like.
Veneer teeth in Hornsby are getting more popular. A lot of patients prefer to have their irregularities to be fixed with veneers rather than fillings or crowns.
However, not everyone can get them. If you are someone who clench or grind their teeth at night then veneers is not a good choice for you.
Before getting dental veneers, make sure to consult your dentist first and have them assess your teeth. Your dentist will then give you an approval to proceed with veneer teeth or get another cosmetic option to improve your smile.