Composite Veneers
Veneers come in different shapes and sizes which are made to accommodate the needs and preferences of the patient. The material, however, is considered to be the most important aspect in dental veneers as this helps dictate their outcome moving forward. Composite veneers are preferred by many especially those who are on a tight budget and cannot afford the porcelain variant. Let us explore what are composite veneers to see if they will be able to suit your needs and preferences.
Composite veneers Sydney can provide solutions to many issues with your teeth. Among the list that comes to mind include misaligned teeth, broken or chipped teeth, teeth gaps and the likes. 
Composite Veneers Price in Sydney
Composite veneers in most dental clinics around Sydney can range between $800 – $1,000 per tooth which is only half of what you will be paying for if you decide to go for porcelain. There are dental clinics that offer much cheaper than most though, you just have to search around for the best deal.
How Much Are Composite Veneers at Hornsby Dental?
One of the best deals for composite veneers is from Hornsby Dental. Currently, we have a dental veneer special offer making our composite veneers Hornsby only $695 per tooth. Thus, we have the best deal and excellent quality composite veneers around Sydney.
Price is indeed one of the strongest features of composite veneers making it a more accessible option. Aside from that, the time it takes for them to be outfitted on your teeth is also shorter which allows the patients to get back to their day to day activities as soon as possible.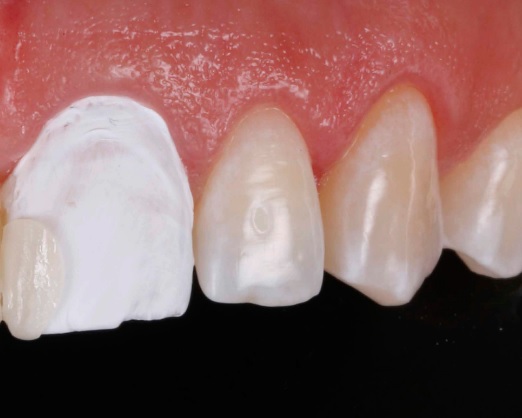 Several individuals worry about how low composite veneers cost Sydney is. They do come with a compromise as composite veneers are known to be less durable than porcelain veneers. With that being said, composite can be a very good dental veneer starter until they will be able to afford porcelain.
Furthermore, some patients were also able to get the most out of composite veneers by taking good care of their teeth allowing them to last for a considerable amount of time before any replacement arises and becomes a necessity. Just like any other dental procedure, the skill of the dentists will be important so make sure that you can find one that you can fully trust like the Hornsby Dental.